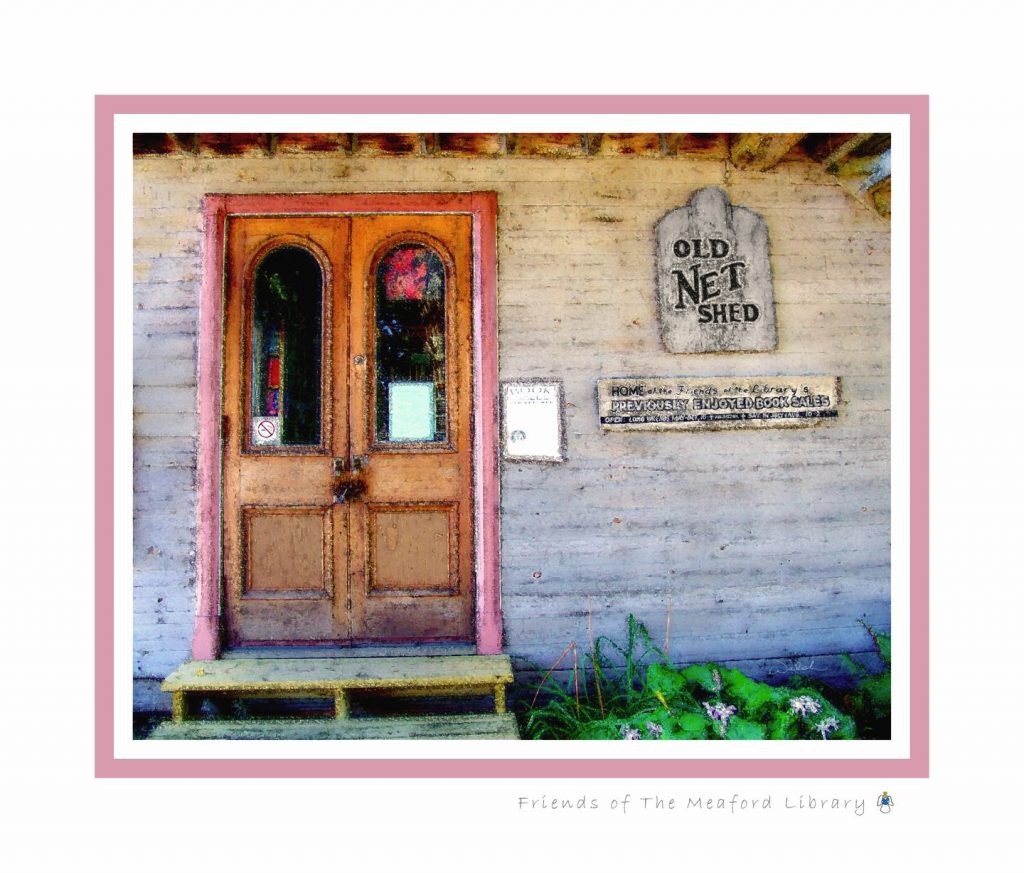 The Friends Executive Committee
President – Leslie Ransom
Vice-President – Francis Richardson
Secretary – Susanne Wussow
Treasurer – James Brown
Membership Coordinator – Jane Leckenby
Promotions & Publicity Coordinators – Paul Wehrle & Mary-Louise Craven
Volunteer Coordinator – Rosemary Palmer
Net Shed Book Coordinator – Chris Richardson
Member-at-large/Web support – Robert Richardson
Past President – Incumbent has resigned
Library Representative – Alexander Taylor
The Net Shed
Located at the corner of Bayfield & Collingwood Streets, on Meaford harbour, the Net Shed sells gently-used books from Victoria Day to Thanksgiving. Have books to donate? Contact Dinah at: netshedcoordinator@gmail.com
Sunday Concert Series
During the months of July & August the Friends holds concerts at the Rotary Harbour Pavilion. Bring a lawn chair and listen to local talented musicians. Admission is by donation.
The 2021 Sunday Concert Series is still in limbo – see the Sunday Concerts page.
Special Events
The Friends are proud to work with the Meaford Public Library in sponsoring the Library's author series. We also participate in other activities.
Volunteers
We are all volunteers and members at the Friends. Become a member of the Friends – it's only $3.00 per year (increases to $5.00 per year in 2021). If you are interested, you can also volunteer some time. To join up contact Jane at friendsofmeafordlibrary@gmail.com
Do you have any questions?
Feel free to contact us if you have any questions or if you have suggestions for new activities that the Friends can undertake. You can reach us at:
friendsofmeafordlibrary@gmail.com
CHECK OUT NEWSLETTERS FOR FOML & MPL
---
MEETING MINUTES